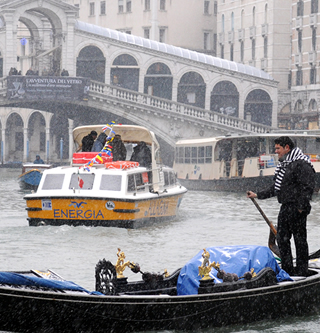 17th December 2010
Energia is born, the new Alilaguna boat, built by Cantieri Vizianello.
This new boat has two engines, the traditional diesel oil one and an electric propulsor to silently sail along the Canal Grande, avoiding air pollution and reducing to the minimum the moto ondoso (wave power).
Alilaguna highly supported this project, convinced that one of our future priority is environmental protection safeguard.
"Without public financial contribution and totally at our charges Energia has been realized - this is the comment of Alilaguna's President, Fabio Sacco, - we hope this is only the first step to develop the new environmental sustainable tecnologies, that, if only daily used, will be able to give an important input to the mobility in a such a fragile city centre structure".